Career Opportunities
Quality First. Connections That Last.
Q&D is a community of dedicated professionals who are committed to providing the highest quality of workmanship. We value building lasting relationships not only with our customers but also with one another. We foster an environment of respect, support, and dedication to help us succeed as a team.
Find out if Q&D has the right opportunity for you!
Supportive Team Environment
Flexibility Accommodating Individual Needs
Opportunities to Serve in the Community
We are usually looking to hire for the following departments: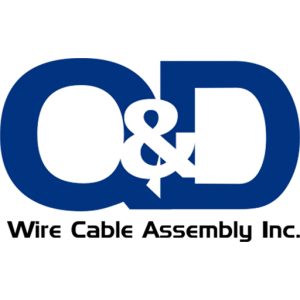 <Please click here to send resumes as a PDF file>
Note that pay is commensurate with experience.  This is a career opportunity to work with a growing electronics manufacturer.  Part-time also available.
QUALIFICATIONS
Electronic assembly or manufacturing experience is preferred (cable/wire harness assembly a plus), but not required
Detail-oriented while meeting deadlines
Work independently and in a team
JOB DUTIES
Carrying out assembly work processing parts to established requirements, into sub-assemblies and finished product
Read and comprehend instructions and follow established procedures
Take measurements to ensure fit of components
Select components according to specification
Align material and put together parts to build more complex units
Check/inspect output to ensure highest quality
Note that pay commensurates with experience. This is a great career opportunity to work with a growing electronics manufacturer under the guidance of an exceptional mentor.
Qualifications
Previous molding (injection, transfer/compression, insert) experience; working in a machine shop and/or automobiles would be reviewed as potential experience
Detail-oriented and work effectively while meeting all applicable deadlines
Work independently and productively with minimum supervision; able to manage multiple projects.
Job Duties
Set up and operate machine. Run machine at a consistent cycle. Clean machine during and after use
Processing parts to established requirements
Maintain the work area and equipment in an orderly condition and follow prescribed safety regulations and guidelines
Monitor machine, watch for malfunctions, and report conditions ( issues, malfunction, or defective parts) to supervisor.
Note that pay commensurates with experience. This is a career opportunity to work with a growing electronics manufacturer.
QUALIFICATIONS
Previous experience as a Teacher, Teacher aid/assistant required, which can be from another country. Must be able to develop curriculum.
Manufacturing experience not required.
Utilize effective communication, organization, and prioritization skills.
Possesses leadership skills and thinks outside of the box to implement creative ideas/solutions to enhance manufacturing
JOB DUTIES
As a key member of the Manufacturing organization, assure all new personnel receive effective training and that existing personnel receive continual training and support to achieve a highly trained workforce
Plan, guide to proficiency, and motivate personnel, under the direction of the Engineering Manager, to meet established objectives for the group.
Develop new personnel so that they can be integrated into workgroups and sufficiently perform processes.
Monitor, mentor and provide feedback to associates who are involved with their production operations. Monitor the production/assembly process.